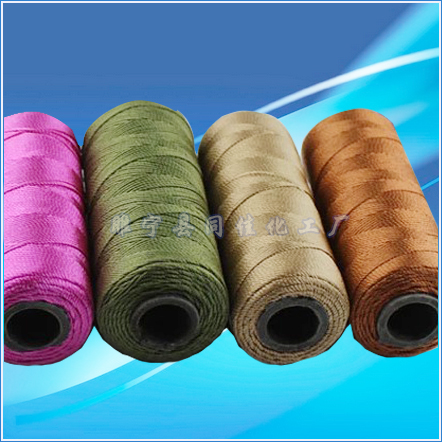 Suining Tongjia Chemical Fiber Factory mainly deals with 250D-5000D high-strength polypropylene filaments, polypropylene twisted yarns, polypropylene industrial yarns and high-strength polypropylene yarns. The product has high strength, light weight, small heat shrinkage, flame retardant, anti-aging, low thermal conductivity, etc. It is widely used in various industrial fabrics, cables, container bags, anti-crack engineering fibers and other products. Sold to all parts of the country and some exports, with superior quality, sincere attitude, good reputation, won the praise and recognition of customers.

High-strength polypropylene fiber has high strength, anti-aging, acid and alkali resistance, seawater corrosion resistance, etc. Therefore, high-strength polypropylene fiber is widely used in fishing net weaving, flexible container bag sewing, handicraft weaving, tying rope and other fields. High-strength polypropylene thread can also be used in woven bag sewing, volleyball, baseball, luggage line, container bag special line, sewing thread, banknote line, engineering line, toy line, light fishing net line and other industries.

The factory has two spinning machines and five high-performance double twisting machines, with more than 60 employees. The total assets are more than 20 million yuan. The total area is 25,000 square meters and the total construction area is 70 million square meters.

Suining County Tongjia Chemical Fiber Factory Enterprise Concept

1. Enterprise tenet: serve the country, serve the society, benefit the employees, and develop the enterprise.

2. Business philosophy: Survive by quality and win market by price.

3, the spirit of enterprise: integrity-based, mutual benefit.